My Story
Hi, my name's Julian Bradley. I'm a composer and jazz pianist from the UK…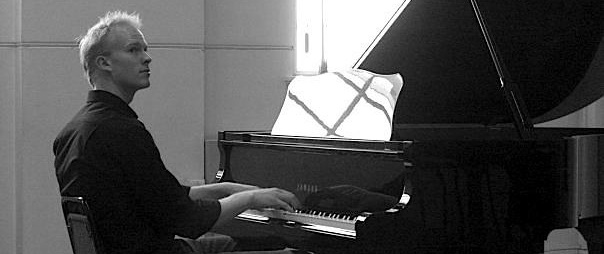 I've enjoyed a lot of success in music:
I have a Masters Degree in music.
The most subscribed to Jazz Piano YouTube channel.
And I've composed music for professional ensembels including the London Chamber Orchestra.
But music didn't always come easily to me.
In fact, for the first 10 years of music lessons – I struggled.

I wasn't born 'a natural' at music – and I almost gave up at age 17.

But by sheer luck, I persevered a bit further and I changed the way I practiced…
And that's when things began to change for me.
Free Video Series
Watch my 4 video series on ear training – and discover:
– The 9 mistakes that most musicians make – which prevent them from ever playing by ear.
– The only exercise you need to practice to master relative pitch.
– And we'll transcribe your first 3 songs by ear together – and I'll walk you through my step by step process.
You'll receive a new video from me each day, sent to your email inbox.

One Key Learning
Most musicians stay confused about music for one reason…

They play every song in a new key.
Playing in all 12 keys is the biggest barrier most musicians face when it comes to understanding how music works.
It keeps you confused and makes music seem much more difficult than it actually is.
When I learned to play by ear, I did something different…
I transcribed every song in the same key – and I ignored the actual keys of the songs.
This allowed me to learn how music works quickly and improve my ear at a faster rate.
Email Tips
Receive free ear training email tips, sent straight to your inbox each week:
Send me ear training email tips

Ebook
For a limited time, I'm giving away a demo version to my original 'Ear Training Explained' ebook ($49 value). You can read the first 6 chapters absolutely free:
Click below to receive this 29 page guide to ear training by email (free).
Complete Course
The Musical Ear is my complete flagship course in ear training.
It takes you on the exact 10 year journey I went through to train my ear – but in a fraction of the time.
35 step by step videos – teaching you ear training and the rules of music…