Free Video Series
Watch my 4 video series on ear training and discover:
– Common Ear Training Mistakes – and how to avoid them.
– How to practice playing songs by ear the right way.
– Intervals Explained – and the 6 most important intervals you must learn.

– Common Shapes – how to spot the recurring melodic shapes that composers use again and again.

You'll receive a new video from me each day, sent straight to your email inbox:

My Story
Hi, my name's Julian Bradley. I'm a composer and Jazz piano player from the UK.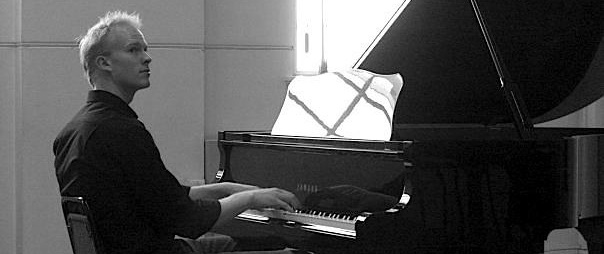 I've enjoyed a lot of success in music, but I wasn't born a natural. And in fact I struggled for the first 10 years of music lessons.

By sheer luck, I changed the way I practiced music – and things quickly changed.
Fixed Key Learning
Most musicians stay confused about music for one reason:

They learn to play every song in a new key.
Doing this only keeps you confused about how music works.
But when I learned to play by ear, I did something different to most people:
I learned to play every song in the same key – and I ignored the actual keys of the songs.
Ebook
For a limited time, I'm giving away the first 6 chapters to my 'Ear Training Explained' ebook:
Click below to get this 29 page guide sent to your inbox:
Email Tips
Get weekly ear training tips and challenges from me – sent straight to your inbox:

Course
The Musical Ear is my complete flagship course in ear training.
It shows you how to play almost all music by ear – by teaching you music theory within one key.
I only open enrollment to the course a few times a year. To get notified the next time I open enrollment, click below: