Free Ear Training Course
Watch my free ear training video series and discover:
– Why most musicians never learn to play music by ear (and how you can succeed)
– How to practice transcribing the right way (away from your instrument)

– 'Common shapes' explained – learn to spot the common melodic patterns that most songs use, and that you're hearing everyday.


Fixed Key Learning
Most musicians stay confused about music for one reason:

They learn to play every song in a new key.
Doing this only keeps you confused about how music works.
But when I learned to play by ear, I did something different to most people:
I transcribed every song in the same key – and I ignored the actual keys of the songs.
Find out how this works
Who Am I?
Hi, my name's Julian Bradley. I'm a jazz pianist and educator from the U.K., and I have a Masters Degree in music.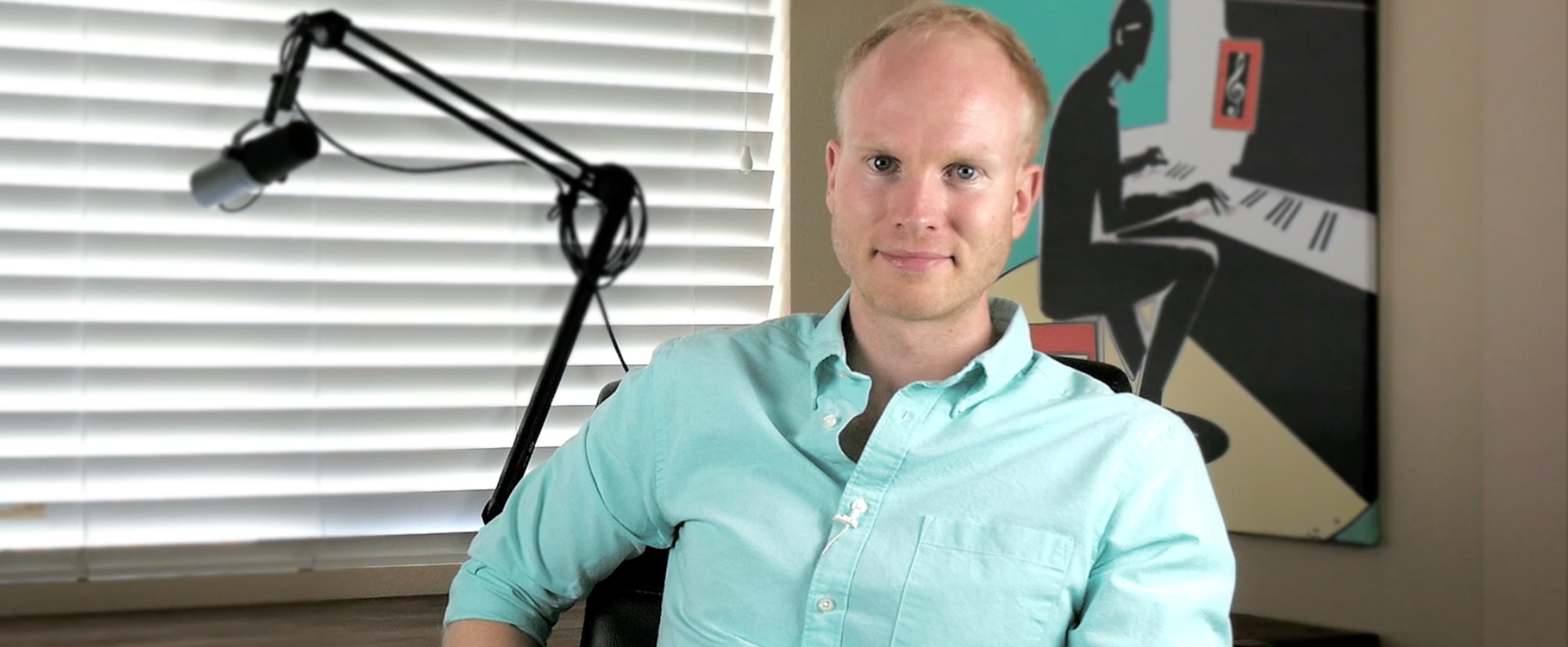 I've enjoyed a lot of success in my own music career, but I wasn't naturally gifted in music, andnd in fact I struggled for the first 10 years of music lessons.

But through experimentation, I changed the way I practiced music – and things suddenly changed.
Hear my full story