Find out more about how I learned to play music by ear in my free ear training video series.
I'll send you 4 videos by email, which show you how to play songs by ear – all within one key:
MY STORY
During my first 10 years of music lessons – I struggled.
Truly struggled…
As much as anyone can struggle.
I was a shy student, lacked confidence, and have many humiliating memories – some of which I'll share here.

I started piano lessons at age 7, and trumpet lessons at age 9.
But my music friends seemed to race ahead of me in their lessons and music grades.
At age 14, I auditioned for the local orchestra – I played the 3 pieces perfectly, no wrong notes, and was very happy with it…
Until a week later, when I met with my trumpet teacher who told me – "the conductor told me your audition didn't go well, but I assured them that you were ready, and so they're letting you in anyway".
The worst part was that I didn't understand what had gone wrong – I hadn't played any wrong notes.To this day, the memory still haunts me.
But my music struggles really culminated at age 17 – when I opened my final grades to my 4 chosen subjects:
Art = A
Music Technology = B
Music = C.
In the UK, C is a very low grade (really a polite 'fail').
I was the only student in my class of 30 to get a C – and I then had the humilation of having to retake the exam the following year. I did my best to keep my grade secret from my classmates and music teachers.
And again, the worst thing was that I didn't know what I'd done wrong. I though the exam had gone well, and I didn't have a reason I could give to my parents for my poor grade.
I felt a lot of pressure during this time – because I knew that my parents were paying a lot of money for me to take weekly music lessons. I was also the eldest of my two brothers, so I was the first person in our family to go through music lessons.
At this time, I just didn't get how music worked. There seemed to be this invisible game going on – I couldn't figure out what made a good piece of music versus a bad piece of music, a good performance over a bad performance, a good singer versus a bad singer…
When Things Finally Changed
But after my failed music exam – things changed. And they changed quickly.
It was winter now, and I remember playing Christmas songs one evening on my trumpet.
My dad asked me to play one of his favorite Christmas songs – 'God Rest Ye Merry Genltemen'. I didn't have the sheet music to it, so I said I couldn't.
But he encouraged me to figure it out anyway – by ear.
'Have a go' were his words.
I gave it a go – starting on a C…
I then tried out some wrong notes – but eventually found the next note, and then the next note…
And after 5 minutes I'd figured out the whole melody.
It felt amazing! That was the first song I'd ever transcribed by ear.
No teacher showing me how it goes first…
No sheet music…
Just the music iteself – teaching me directly.
And before going to bed I figured out another 3 Christmas songs the same way.
Then I Was Hooked!

I started doing this every day – transcribing every snippet of music I heard during my day:
– songs on the radio, my friends' ringtones, movie soundtracks, video game music…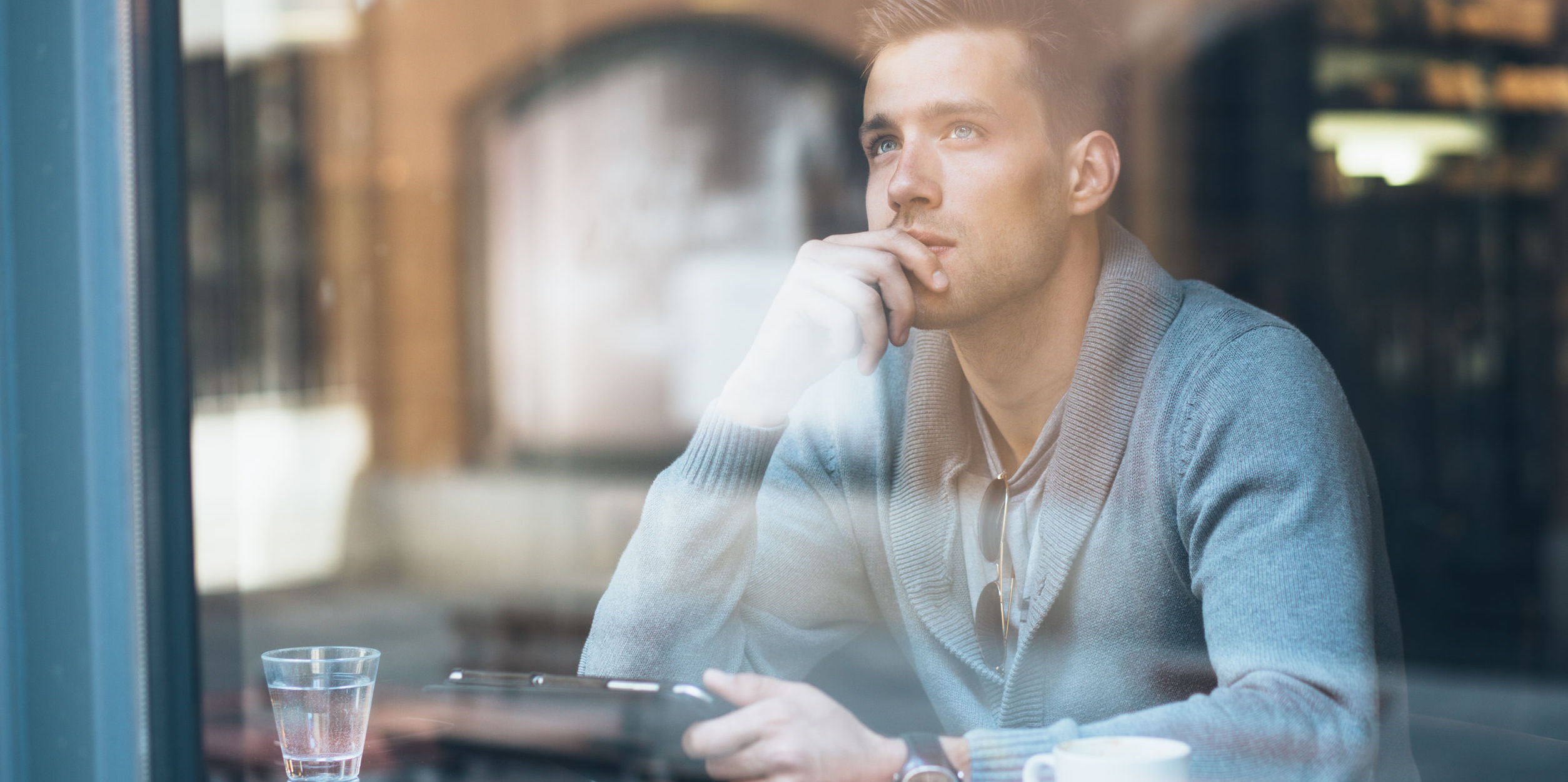 I transcribed everything.
Since I didn't carry my instrument with me, I could only come up with theories to what the notes were. And when I got home I'd power-walk straight to the piano to test my answer – before I could even sit down.
I went through this ritual every day, for several months. And I got better and better at it.
It took me less time to transcribe each song, and my mistakes got fewer and fewer.
It became more likely that I had the right answer, than a wrong answer.
And eventually I reached a point where I no longer needed to check my answers at the piano – because I 'just knew' what I was hearing.
My Friends Spurred Me On
In my music class, I quickly became known as the student who could 'play by ear'.
My friends started requesting new songs for me to figure out for them…
'Survivor' by Desitny's Child…
'Still Dre'…
'Clocks' by Coldplay…
And their enthusiasm spurred me on even further.
I set a goal for myself – to get so good that I could transcribe ANY song requested, note perfect, first time.
I Became A Completely New Musician
Playing by ear was a cool party trick, and I only started practicing it because it was fun (none of my teachers had ever told me to practice this). But as my ear improved, I noticed other things improve too:
– My knowledge of music theory took off – because the songs I was transcribing were teaching me how music works.
– My compositions got good, and I could compose quickly, often in one sitting – because I could now transcribe the musical thoughts I had in my head.
– In music classes I found myself raising my hand to the teacher's questions – in fact I had to resist the urge to answer every question.
– When I played piano, people would gather around me to watch – there always seemed to be a group of 4 people standing around me (this NEVER happened before)

– I started getting lots of complements when I played – "it's so cool that you can do that" or "I wish that I could do that" – whenever I played a song by ear that someone had requested.
– I found myself in multiple bands – every band that was formed, I just seemed to be 'the keyboard player'.
– But most of all, I gained a deep confidence around music:
I started gravitating TOWARDS the music room – and not away from it.
I'd get to music class 20 minutes early – just so that I could jam with friends.
We'd spend lunch breaks there, and we'd stay after school too.
Monday, Wednesday and Friday became the best days of the week – because I had music class on those days.
And overall, I just became IMMERSED IN MUSIC. Every time I heard music played, my transcribing brain switched on. I couldn't stop it anymore – and I would't want to – it was just a habit.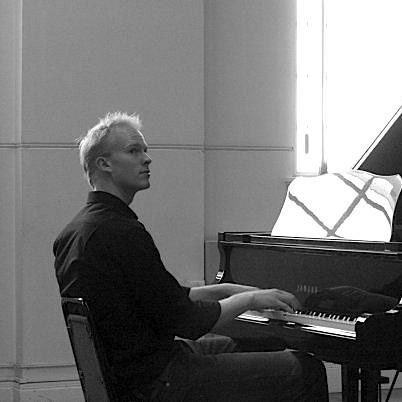 During the 12 months after my failed music exam – I went through a very special time of accelerated learning…
It was like being Neo in the Matrix – when they plug the metal thing in the back of his head, and he learns Kung Fu in a few minutes…
That's exactly what it felt like – I was learning from every piece of music I heard during my day.
The Key To My Success
But my success in ear training didn't just happen because I practiced transcribing a lot (this was only half of it).
In fact, several other students were also figuring out songs 'by ear' – yet none of them experienced the same breakthroughs as me.
My friends transcribed songs in the same key as the original – which meant they'd end up with each song in a different key to the rest…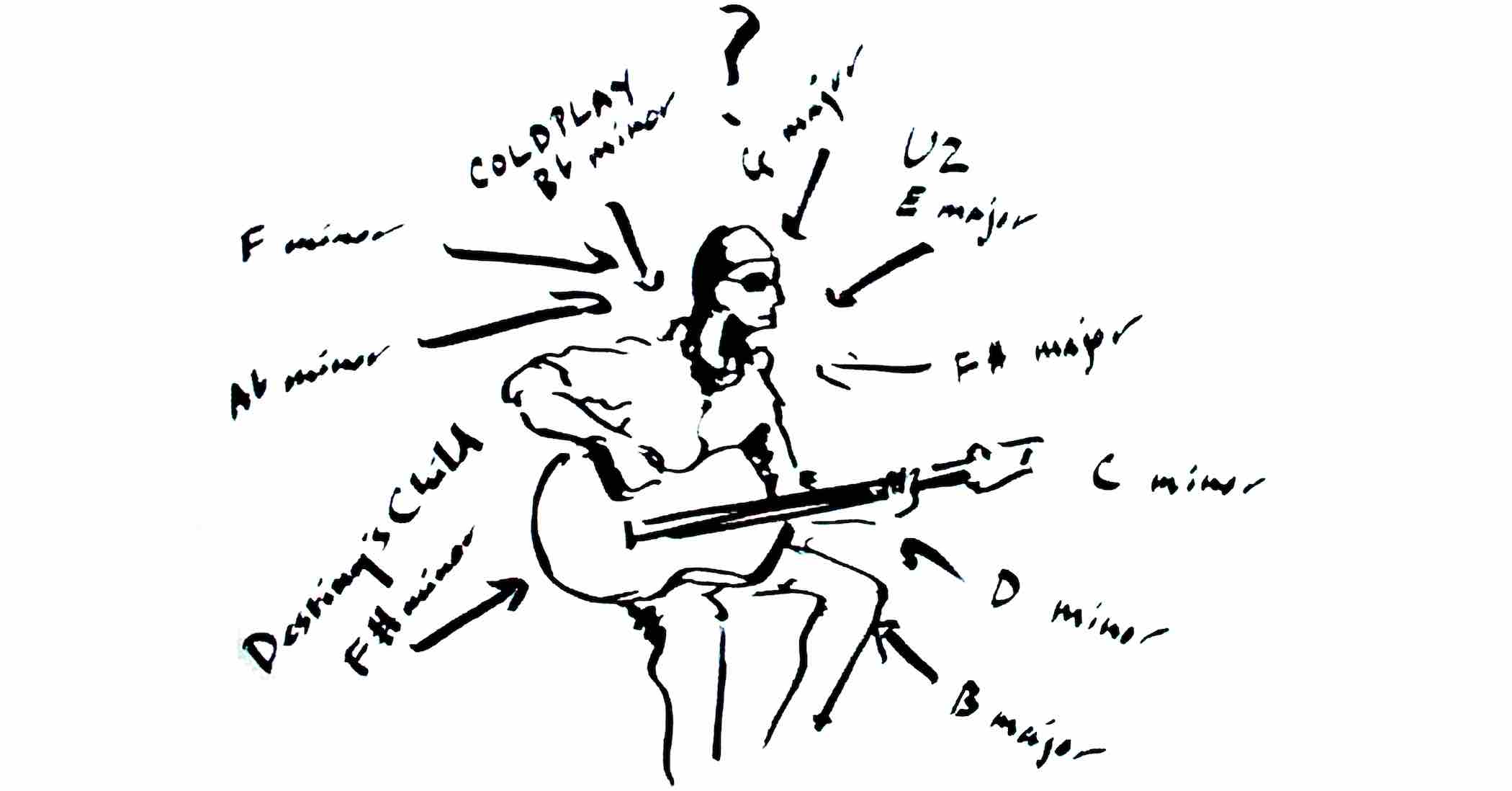 But when I transcribed songs – I figured them out in the same key every time – which happend to be C minor (which is also Eb major).
This happened naturally, because I wasn't transcribing at my instrument – I would just listen to songs through the day, and guess that they were all in C minor (because I had no way of knowing).
And when I got home to test my answer, I'd end up playing every song in C minor – and I was never concerned to find out what key the original song was actually in.
By playing every song in the same key, I quickly learned the common melodic shapes, chord progressions, and bass line shapes – because I could compare 20, 30, 50, 100 songs – all lined up in the same key!
Viewing everything in the same key gave me a crystal clear picture of how music works.
And 10 years later, I now have THOUSANDS of songs which I've transcribed in C minor.
Reaching My Full Musical Potential
Ever since I learned to play by ear – I never struggled again.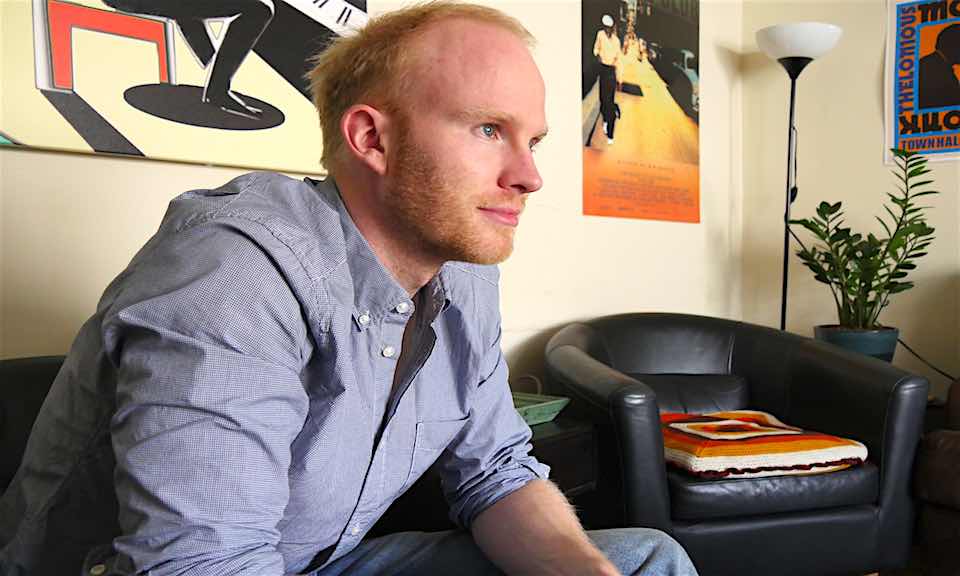 At 17 I gained my grade 8 piano exam (the 'black belt' of music exams in the UK) – and I even ENJOYED the exam!
I shot past my music classmates – who had all been ahead of me.
I studied music for my Undergraduate Degree and got a first class degree (the highest grade possible).
Then I gained my Masters Degree in music composition.
I enjoyed success in all areas of my music:
The classical side I was studying at college…
The jazz side I was pursuing outside college…
And even in my YouTube teaching – which was never meant to be 'a thing'.
Now You Can Do The Same
I very nearly didn't make it in music – I almost gave up after my failed music exam at age 17.
And I would have become someone who says "I USED TO play music at high school".
But luckily I changed the way I practice (playing by ear instead of relying on sheet music), and then experienced a life changing transformation.
I believe that you can (and will) experience the same things I did – but only if you prioritize ear training.
Now I want to help you experience the same thing.
I'd like to take you on the exact same journey that I went through, and I've put together a free ear training video series which walks you through the exact process that worked for me: